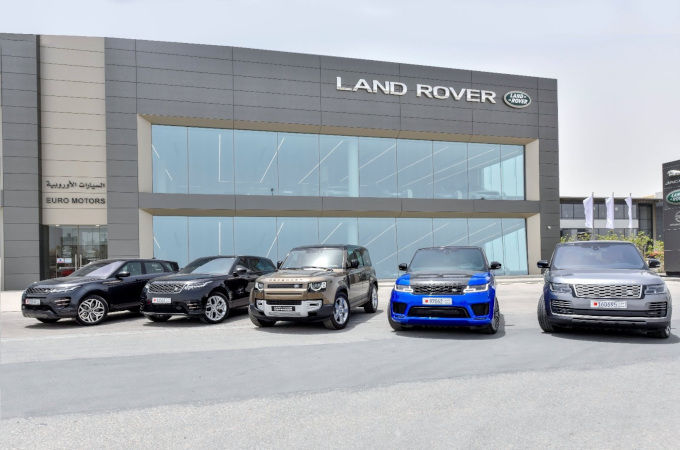 Euro Motors, the importer and distributor of premium automotive brands in Bahrain, brings back its hugely successful and annual Euro Motors CARnival with an exceptional vehicle shopping experience. Euro Motors will showcase an impressive line-up of luxury car models featuring BMW, MINI, Jaguar, Land Rover, and Maserati under one roof. Enthusiasts will experience the latest models, service packages, and a chance to upgrade their existing vehicles to the current models.
This year marks the second year of the highly successful Euro Motors CARnival event, which attracted tremendous response last year. With the largest and hugely anticipated Euro Motors CARnival taking place on December 12th - 13th from 8 am to 7 pm, customers will have a wide selection of luxurious choices like Sedan, Coupé, and SUV's on the latest models at fantastic discounts across the most premium automotive brands.


A team of highly trained automotive experts will be on-site at Euro Motors Sitra showroom to help customers choose their dream vehicle. Featuring over 100 cars, including new and APPROVED pre-owned cars, Euro Motors will offer excellent discounts and benefits on all the displayed vehicles, with an opportunity for buyers to register themselves for a test drive experience during the sales festival and to evaluate their current vehicle.


Speaking on the event, the Group General Manager of Euro Motors, David McGoldrick, said: "The most anticipated event of the year is our annual Euro Motors CARnival sales event, offering luxury vehicles at affordable prices. This initiative will showcase our multiple brands and a massive range of models for customers, enabling them to select their upscale car based on quality, technology, performance, interior, and more, in line with their requirements. Most importantly, the event will help buyers experience the luxurious vehicles up-close and make an informed decision with the help of our highly-skilled team."


Euro Motors positions itself as the leader in Bahrain's automotive industry as a multi-brand dealership showcasing the best technology innovation, performance, and quality on luxury car brands with value-added aftersales services. With events such as the Euro Motors CARnival, it provides customers with service levels that meet but exceed their expectations and are unparalleled in the Kingdom.


Customers can call the Euro Motors showroom on 17750750 or visit their facility in Sitra to find out more. They can also visit the website to view the entire Jaguar Land Rover range of approved models at https://www.landroverbahrain.com/ or https://www.jaguar-bahrain.com/. To know more, follow the latest posts about Jaguar and Land Rover on Facebook at Euro Motors – Jaguar Bahrain / Euro Motors – Land Rover Bahrain or on Instagram at @emjaguarbahrain / @emlandroverbahrain.