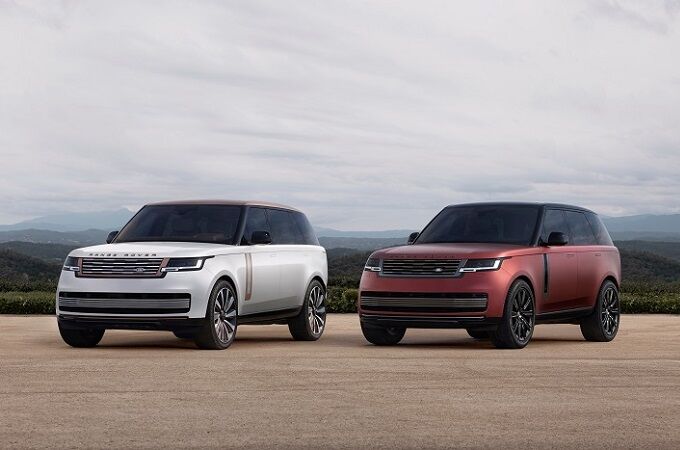 Manama, Bahrain, January 2022: Euro Motors, the exclusive importer and distributor for luxury automotive manufacturer Jaguar Land Rover in the Kingdom of Bahrain, has announced its 2022 line-up of Jaguar and Land Rover models. This year customers can personalize their vehicles through individual and exclusive designs.
The spectacular new line-up of Land Rover models starts with the New Range Rover 2022, following a successful preview event took place in December 2021. The 2022 Range Rover model will be arriving to Bahrain in May, while the New Range Rover Sport will be revealed globally in April 2022 and arriving to market towards the end of 2022.
The 2022 Range Rover Velar has been released in January 2022, and finally the Defender 90 & 110 which were released in January 2022, while the Defender 130 will be arriving to Bahrain during the last quarter of 2022.
In addition, Euro Motors will be releasing new Jaguar models starting with the Jaguar E-PACE and F-PACE that will be arriving in April this year.
Commenting on the 2022 new models, Andi Woolley, Jaguar Land Rover Assistant General Manager said: "At Euro Motors, meeting our customer's needs is at the heart of our operations. We are excited to announce the new line-up of the 2022 Jaguar and Land Rover models. We ended last year on a very high note with the launch and reveal of the all-new Range Rover models and we can't wait to release our line-up of outstanding models throughout the year."
Land Rovers enthusiasts will enjoy a thrilling driving experience with the new line-up of Land Rovers models. Especially with the reveal of its iconic SUV model the New Range Rover 2022 that offers luxury, refinement, versatility, and durability to suit every customer's individual lifestyle, driving style and personal taste.
The new 2022 Jaguar line-up have made some upgrades across the different models in which it gives customers even greater levels of comfort, technology, and convenience than before.
Euro Motors does provide all Jaguar Land Rover models with a complimentary five years' service, warranty, and roadside assistance. Book a test drive today to experience the power and performance of the new offerings. Euro Motors' well-trained staff will be at hand to answer any questions.
For more information, visit the Euro Motors showroom in Sitra, log on to Jaguar-bahrain.com, landroverbahrain.com or call 17460460. For the latest news, follow Jaguar and Land Rover on Facebook at Euro Motors – Jaguar Bahrain and Euro Motors – Land Rover Bahrain, or on Instagram at @emjaguarbahrain and @emlandroverbahrain.